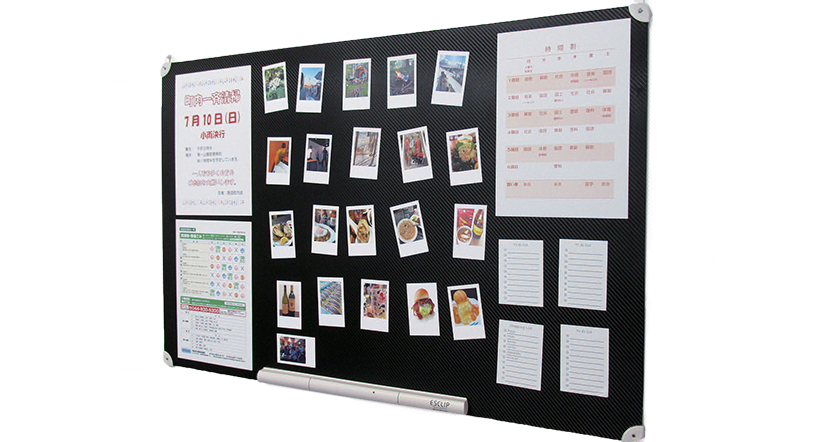 16/2/2018 ESCLIP creator tells us about his development.
ESCLIP creator tells us about his development.
Yoshihiro Watanabe Manager of the R &D Division and creator of ESCLIP talks about the creation and development of ESCLIP.
P1: What were some of the disadvantages when making ESCLIP?
Watanabe: When using ESCLIP as an outdoor billboard, we were concerned about weather resistance and durability when building materials are exposed in the open air. Deterioration by sunlight, wind and rain, temperature changes, etc. We were worried about the weather resistance in general. Therefore, the test data on mass-produced products and the heating test on the composition of the material decided the final result. Which approved the tests with good results.
P2: How did you feel after the construction?
Watanabe: I personally had a great feeling of achievement. The design of the bulletin board has become more and more beautiful.
During the construction, the people who were in the nearby offices said: "What's wrong? Is it static electricity? Awesome! "There was an echo of surprise over a bulletin board they had never seen before.
P3: How do you want to work with ESCLIP in the future?
Watanabe: I hope that ESCLIP reaches people before any other bulletin board because of its versatility, cleanliness and ease of exposure.
For this reason I think it is important to have the distributors have a thorough knowledge about ESCLIP.